Admissions Home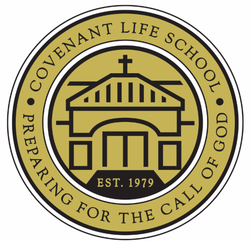 Welcome to Covenant Life School!
We encourage families to begin the application process as shortly after February 1, 2022 as possible to avoid being placed on a waiting list. A non-refundable application fee must be submitted with each application.
Creating an Online Application
First you will create an account, and then log into your account and Create A New Student Application for your child. You will then have the flexibility to log in and out of your account and access your open application.
After submitting the application, you will be able to track, online, your admissions status at the school by logging into your account. There you will be able to print the completed applications, monitor when the school receives supplemental application forms, and if necessary reprint the supplemental forms.
No Transportation Provided
While Covenant Life School offers a complete college prep academic program from Preschool through 12th grade, we are not able to provide transportation. However, families often coordinate car pools with each other, and a public bus stop is located directly outside the school.
We Look Forward to Meeting You
If you have not already done so, please consider attending an Open House or making an appointment to visit our school. We would very much like to meet you and let you tour our school and campus.
We appreciate your interest, and hope to assist you any way we can. If you have any questions, please feel free to contact us.
Sincerely,
Deanna Korzeniewski
Director of Admissions
* Covenant Life School does not discriminate on the basis of race, color, national or ethnic origin in the administration of its educational policies, admissions policies, or programs. Covenant Life School admits students of any race, color, national or ethnic origin to all programs and activities with the same rights and privileges as all students in the school.